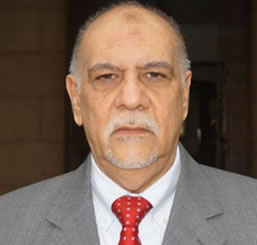 Ambassador Dr. Rashid Ali
President of Donsoco Energy® Kenya Limited and Donsoco Farms®
Donsoco Holdings Corporation Board of Directors appointed on 28 February 2019 Ambassador Dr. Rashid Ali, an internationally known, very valued, skilled, serious-minded and result-oriented veteran officer of former Presidents H.E. Daniel Arap Moi and H.E. Mwai Kibaki governments and present President H.E. Uhuru Muigai Kenyatta administration, to serve as member of Donsoco Ecosystems Group Leading Management Team, member of its Finance and Investment Committee and Interim President of the Holding's renewable energy and potable water utilities subsidiary, Donsoco Energy® Kenya Limited.
Ambassador Dr. Rashid Ali will lead the management of the Holding's renewable energy and potable water projects, working in consort with Mr. Alhad Mohamed Muhiddin, who is the Executive Vice President and member of the Holding's Water-Energy-Food Security Committee.  The projects are planned for construction in progressive developmental phases, to provide very cost-effective and affordable renewable power and potable water under 25-years power and water purchase agreements (PPAs and WPAs) and profit from the high growing demand for clean energy and purified water supply in emerging markets, populations, and economies of the Africa Continental Free Trade Area community countries beginning with Kenya.
Ambassador Dr. Rahid Ali will also direct the developments of Donsoco Farms® ecological agriculture in Kenya, which is a Holding project that will be built around a very successful international management team together with the hiring, development, and training of local Kenyans for deploying advanced skills in Donsoco Farms® aquaponics and organic food growing systems, to provide food security and sustainable economic benefits to Kenya and other East Africa Community countries (EAC).
Ambassador Dr. Rashid Ali has over forty (40) years of effective leadership and successful management experience in public administration and private industries.  He served his country with distinction in many high-level government positions, successfully contributing to Kenya's diplomatic mission, government ministries, and public-private industries of Kenya with outstanding results.  To name a few accomplishments, Ambassador Dr. Rashid (1) spearheaded and optimized staff performance of Kenya International Diplomatic Missions in Iran, Abu Dhabi, and Sweden, including Kenya Government Inspectorate Division of Ministry of Foreign Affairs and the Investigation and Inspectorate Division of the Customs Services Department of the Kenya Revenue Authority (previously known as Customs and Excise Department), (2) helped in the boosting of international trade and investments benefiting local Kenyan enterprises and the county's export commerce, (3) provided socioeconomic developments through economic diplomacy aimed at meeting Kenya Vision 2030, and (4) contributed in key decision-making policy at the executive board level as Member Director of Kenya Revenue Authority Board of Directors, Director of Kenya National Lands Commission and Director of Kenya Meat Commission, given previous appointments by former presidents and recent reappointments by President H.E. Uhuru Muigai Kenyatta, to continue his resilient and unmatched serves in the aforesaid executive boards.
Tributes for Ambassador Dr. Rashid Ali honorable-exemplary services were made by Former President Daniel Arap Moi with the Head of State Commendation and the Distinguished Service Medal.  President Moi successor, President MwaiKibaki, commended Ambassador Dr. Rashid Ali services with the Order of the Grand Warrior and the Moran of Burning Spear.  In camaraderie with Ambassador Dr. Rashid Ali hardworking public-service tradition, his spouse, Mrs. Nasim Rashid Ali, earned the Head of State Commendation conferred by H.E. President Uhuru Kenyatta for rendering extremely meritorious service to the Community during Ambassador Dr. Rashid Ali term of duty in Tehran.
Ambassador Dr. Rashid Ali education includes a Doctor of Philosophy (PhD) in Public Administration, Master of Science in Commerce graduate degree, Bachelor of Commerce undergraduate degree and Diploma courses in Public Administration, Personnel Management, Public Relations and Marketing.